PRODUCT
Do more. Do it better. Do it for less.
That's the goal of every LED solution we provide.
That's LED Done Right
®
.
INTERIOR SOLID STATE LIGHTING PLATFORMS
LED APPLICATIONS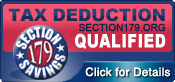 CASE STUDIES
demonstrate the power of LED Done Right
VIEW HERE
Designed to perfectly match supply to demand for maximum efficiency with programmable LED. Replace virtually any high bay or low bay fixture from a 2-lamp T12 fluoresent up to a 1000W HID metal halide. Includes wirelessly programmable sensor.
ADVANCED
ILLUMINATION
provides:
enhanced curb appeal
targeted vehicle merchandising
superior visual comfort
up to 80% energy reduction
Bring your brand to life using the advanced illumination and controls technology offered only by energybank with custom optics that target your merchandise.
Your key to auto merchandising success!
Your customers can miss print and TV ads and skip over web links, but their eyes are open when driving past your outdoor showroom.
SHOW THEM WHAT YOU'VE GOT
"Why would I go to LightFair when energybank offers everything that my customers need." - energybank partner